A. J. & C. GARFUNKEL INSURANCE AGENCY CAN HANDLE ALL OF YOUR INSURANCE NEEDS IN ONE PLACE.
We insure over 4 million square feet of commercial real estate. As well as insuring the building itself, we are able to handle other commercial lines of insurance including: property, general and professional liabilities, workers compensation, business income or loss of income, business equipment, employment practices, food spoilage, builders risk and special events.
We can also take care of your personal property with policies that cover home, auto, jewelry, rentals, flood, wind and hail, motorcycle and RV's, pets, weddings and other umbrella policies. Life, health and disability insurance options are also available to you for your personal needs. We are independent and are contracted with many different companies to make sure you get the best, well-suited policy for you and your business.
Our Direct contracts include: Progressive, Harleysville, Travelers, AmTrust, Zurich, The Hartford, Universal Property and Casualty, Foremost, GUA, etc. as well as Brokers such as Johnson and Johnson, Allrisks, Midatlantic Insurance Services, Peachtree Special Risks, etc.
Nathan A. Garfunkel was born on October 5, 1950. He graduated from Jenkins High School in 1969, and attended Miami Dade Junior College from 1971 to 1973. Nathan began working for A.J. & C. Garfunkel on January 1, 1973, and now heads the Property Casualty Insurance Division of A.J. & C. Garfunkel. On June 8, 1975 he married Lisa Epstein of Memphis, TN and is the father of six. Nathan currently serves as a director of the Rourke Memorial Trust; is a past president of the Savannah Hebrew Day School and the Congregation B'nai Brith Jacob Synagogue.
Jon joined A.J. & C Garfunkel in 2006 and is licensed to sell property and casualty insurance as well as Life and Health. Jon holds a Bachelors in Talmudic Law from the Talmudic University in Miami Beach Florida. Before joining A.J. & C. Garfunkel, he was manager of the multi-media library at the Talmudic University. Jon is an active member of the board of Bnai Brith Jacob Synagogue's Brotherhood and Youth Commission, and is a past president of the Island Business Networkers chapter of BNI.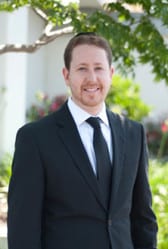 Gil joined A.J. & C. Garfunkel in 2006 and is licensed to sell property and casualty insurance, as well as life and health insurance. Gil is also licensed to perform real estate leasing, acquisition, and management.